470-327-8336
Codeine Detox Near Duluth
Codeine might be easy to access and regularly prescribed as a painkiller, but it's still a dangerous opiate with an elevated potential for misuse. If you are struggling with a codeine disorder, the first step to getting better is a medically supervised detox. In detox, your system will rid itself of the narcotic while you make preparations for the next stage of rehab.
At Sunrise Detox Duluth, we'll help you get through withdrawal safely and lay the groundwork your recovery. Call 470-327-8336 to get started on codeine detox near Duluth today and get your life back under control.
Should I Start Codeine Detox Near Duluth?
One of the clear signals of an opioid use disorder is the appearance of withdrawal symptoms when you try to quit. You may start with physical concerns like nausea, soreness, and headaches. Next, you're likely to experience mental symptoms such as mood swings or depression. While withdrawal is a common signal of an issue, there are additional warning signs, including:
A desire to keep using
Onset of a tolerance and needing to consume bigger doses to get the same effects
Disruption of your daily life causing difficulties at home, work, or school
Constantly agonizing over getting more of the drug
Withdrawing from family and no longer participating in pastimes you once enjoyed
Our codeine detox near Duluth is the proper initial step in your recovery. We'll keep you safe and rested as you manage symptoms of withdrawal. We'll also get you started on optional therapy sessions so you can set the groundwork for a long-term recovery.
What You Should Plan For During Codeine Detox At Sunrise Detox Duluth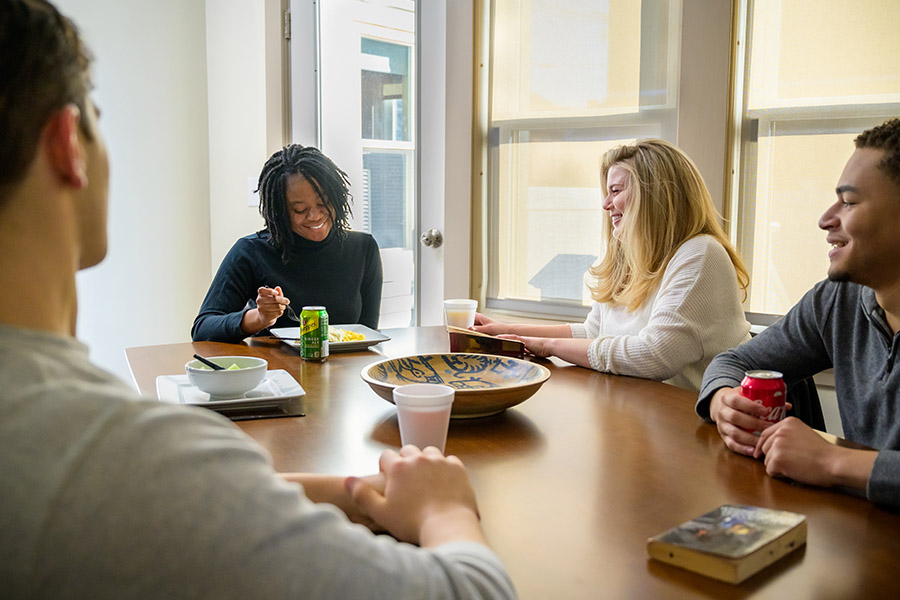 We are of the belief that the best way to detox is through a customized plan. Following your arrival at Sunrise Detox Duluth, we'll give you a thorough assessment to comprehend the extent of your consumption, your medical history, and your psychological and physical state. By doing so, we are able to draft a custom care plan unique to you.
Our experienced medical team also understands that your health and comfort are crucial to your success. This is why we offer relaxing bedrooms and wholesome, chef-prepared meals in a pleasant atmosphere conducive to recovery. We will monitor you closely and offer care as needed to handle withdrawal symptoms that may include:
Muscle pain
Nausea and vomiting
Insomnia and restlessness
Headaches
Diarrhea
Depression
Anxiety
Once you're feeling up for it, we'll recommend that you partake in one-on-one and group therapy. This is a fantastic opportunity to help you face the psychological facets of substance use disorder while getting you ready for residential rehab.
What Is The Duration For Codeine Detox?
The majority of individuals will successfully detox withina week to 10 days. The actual time you are in our care may differ and will be influenced by the following:
The frequency and duration of your codeine use in addition to dosage levels
Your overall physical state
How you respond to care
Your unique requirements and prior medical care
In advance of releasing you, we'll make sure you are medically stable and furnished with an aftercare plan, so you understand precisely what will occur with future treatment.
How Will Sunrise Keep Me Safe Throughout Codeine Detox Near Duluth?
The bodily and psychological stress of detox can be overwhelming when making an attempt to detox on your own. At Sunrise Detox Duluth, we recognize how to keep you safe and progressing toward recovery. This begins with our ability to successfully deal with withdrawal symptoms.
Our devotion to safety includes:
Around-the-clock support from credentialed medical personnel
Controlled and pleasant environment free from influences that trigger use
Customized treatment plans catering to your unique needs
Detailed aftercare planning so you have a clear idea of how your recovery will continue
Strict patient privacy guidelines to shield personally identifiable information and details of your care
Suboxone is a popular medicine to help you gradually wean off opioids. This detox med is proven to be helpful and is not as addictive as other options. To keep you safe, we adhere to the following:
We hold off on using Suboxone in the earliest stages to steer clear of a precipitated withdrawal
A preliminary dose is administered and response tracked
Adjustments are completed when required or other options considered
We'll carefully wean you off Suboxone
Start Your Recovery With Codeine Detox Near Duluth
An addiction to codeine is not something we take lightly and neither should you. The drug is hazardous in itself and it can act as a route to stronger opioids like morphine, oxycodone, and heroin. If you or a loved one require help, now is the time to get it. Dial 470-327-8336 or complete the form below to request assistance. We are here for you 24/7, all year long, and reply to all communications immediately.
Call 470-327-8336 Today