470-327-8336
When you need treatment for a drug or alcohol addiction by Dalton, GA, Sunrise Detox Duluth is standing by to lend a hand. We provide a safe location to detox under professional medical direction. You'll enjoy a cozy room in our residential facility and 24-hour care from knowledgeable clinicians who use established treatments to mitigate withdrawal symptoms. And we customize your treatment plan to your precise needs to provide the best start for your substance use recovery.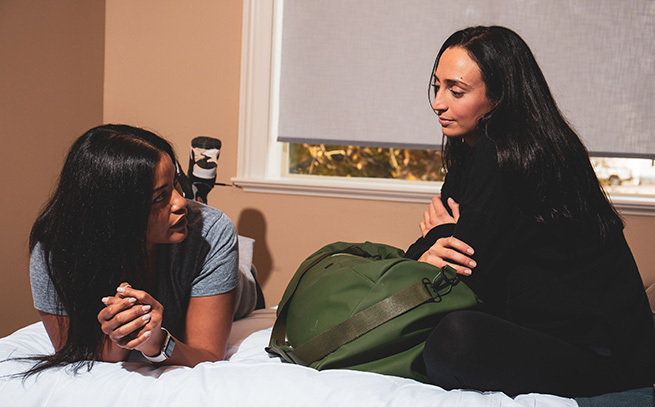 Personalized Inpatient Medical Detox Near Dalton, GA
We feel individuals at Sunrise have the best results when they get customized detox services. For this personalized treatment, you start by completing a full medical assessment. We then adapt our detox protocols to fit your requirements and provide a specific care plan that our clinicians use to ensure you get the safest treatment possible. They examine you frequently, keep an eye on your vital signs, and administer treatments for distressing withdrawal symptoms.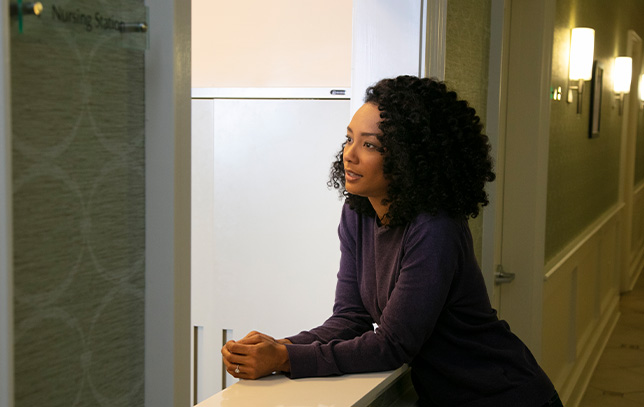 Alcohol Detox
A great number of people need to detox from alcohol when they start recovery. Sunrise's alcohol detox services by Dalton allow you to taper as safely and comfortably as possible. Our licensed staff is always at hand when you need something. They use established medications to gently taper you from alcohol to allow your body to adjust and stave off the most adverse withdrawal symptoms.
Drug Detox
Drug detox expels unwanted substances out of your body and starts you on road to recovery. The caring team members at Sunrise are dedicated to providing custom-tailored drug detox services near Dalton. They follow your medical history and how you respond to treatment so you can harmlessly but productively taper you off substances while keeping you as comfortable as possible.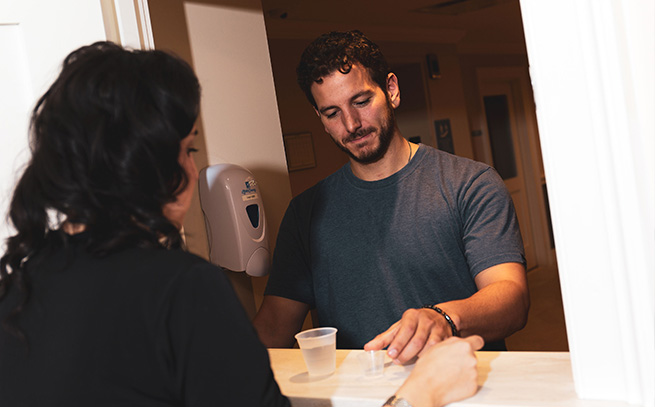 Ensure Safety With Medical Detox Services Near Dalton
Attempting to detox without medical assistance can be dangerous and excruciating. Our Sunrise Detox Duluth near Dalton, GA allows you to detox from a variety of substances in a less risky fashion. Our staff offers detox for:
Alcohol
Amphetamines
Benzodiazepines
Cocaine
Heroin
Opioids
Designer drugs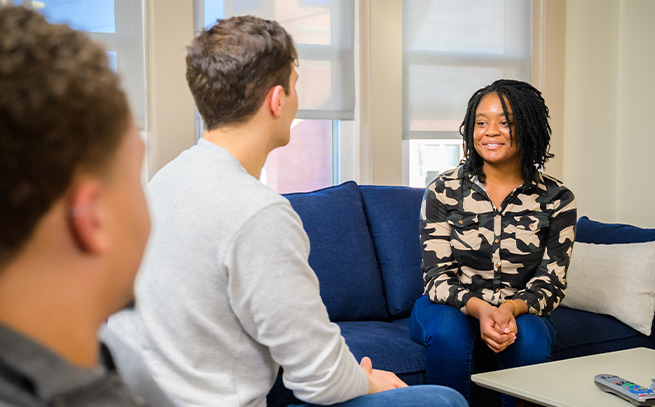 Substance Use Detox Therapies
Although we excel at medical detox, we also have counseling services so you can find the causes for addiction and begin using healthier coping skills. Once you feel healthy enough, you're encouraged to work with our mental health therapists in:
Individual therapy
Group therapy
Family Therapy
Peer support meetings
A Comfortable Place For Inpatient Alcohol And Drug Detox By Dalton
Alcohol and drug detox will go smoother when you have plenty of time to relax and rest. Our detox facility is here to make you comfortable, so you can focus on your recovery. We use semi-private bedrooms with only one occupant. Every room is fully-furnished and has a bathroom and television. Your meals are cooked by a chef and served in our community dining room. Snacks and drinks like juices, water, coffee, and tea are there any time of day or night. Private rooms might be available upon special request. After you have rested, you can take in some light recreation as well as watch a show, play video games in our community lounge, hang out on the outside sitting area, or socialize with other guests.
Sunrise DetoxIs One Step In A Continuum Of Care
In many cases, Sunrise Detox serves as your starting point on the path to sobriety. Our medical detox services near Dalton allow you to safely detox from alcohol or drugs. Licensed staff monitor you round the clock in a pleasant environment and help you plan for aftercare. At the end of detox, you'll be equipped to start the next phase of treatment as you continue your addiction recovery.
We Support Families Who Have A Family Member In Detox
At Sunrise Detox, we understand substance use disorder impacts the whole family and that the stress isn't instantly lifted once an individual begins treatment. This is why we educate and work with families as part of our alcohol and drug detox services near Dalton. We can help you:
Locate a skilled interventionist
Develop an understanding of substance use and affiliated disorders
Manage the hardships of having a loved one in recovery
Understand how to support a loved one in treatment
Design aftercare plans for their relative
Find Safe Alcohol And Drug Detox Near Dalton
Don't take the risk of detoxing alone. Sunrise Detox Duluth is standing by to assist you. Give us a call at 470-327-8336 or submit the contact form on this page to get immediate help. We always respond quickly, 24 hours a day.