470-327-8336
When you need treatment for a drug or alcohol addiction by East Cobb, GA, Sunrise Detox Duluth is standing by to lend a hand. We provide a safe location to detox under professional medical direction. You'll enjoy a cozy room in our residential facility and 24-hour care from knowledgeable clinicians who use established treatments to mitigate withdrawal symptoms. And we customize your treatment plan to your precise needs to provide the best start for your substance use recovery.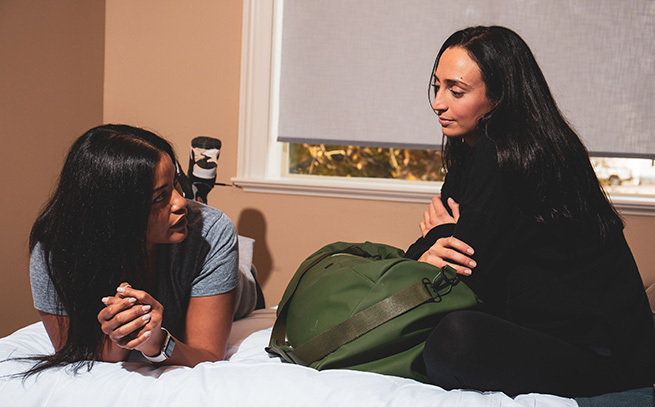 Personalized Inpatient Medical Detox Near East Cobb, GA
We feel individuals at Sunrise have the best results when they get customized detox services. For this personalized treatment, you start by completing a full medical assessment. We then adapt our detox protocols to fit your requirements and provide a specific care plan that our clinicians use to ensure you get the safest treatment possible. They examine you frequently, keep an eye on your vital signs, and administer treatments for distressing withdrawal symptoms.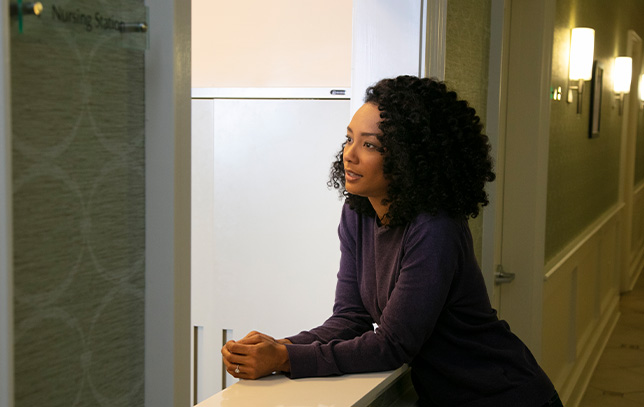 Alcohol Detox
A great number of people need to detox from alcohol when they start recovery. Sunrises alcohol detox services by East Cobb allow you to taper as safely and comfortably as possible. Our licensed staff is always at hand when you need something. They use established medications to gently taper you from alcohol to allow your body to adjust and stave off the most adverse withdrawal symptoms.
Drug Detox
Drug detox expels unwanted substances out of your body and starts you on road to recovery. The caring team members at Sunrise are dedicated to providing custom-tailored drug detox services near East Cobb. They follow your medical history and how you respond to treatment so you can harmlessly but productively taper you off substances while keeping you as comfortable as possible.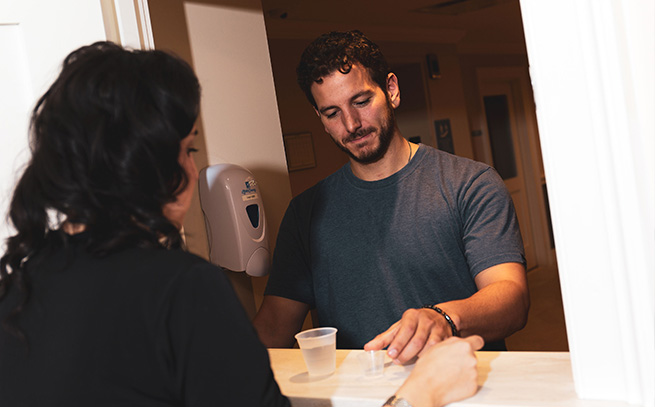 Expertly Directed Medical Detox Near East Cobb
Attempting to detox with no medical supervision greatly increases your odds of painful complications and may even be lethal. The staff at Sunrise Detox Duluth will oversee your alcohol or drug detox by East Cobb, GA. We can treat you during detox from addictive substances such as:
Alcohol
Opioids
Heroin
Cocaine
Amphetamines
Benzodiazepines
Designer drugs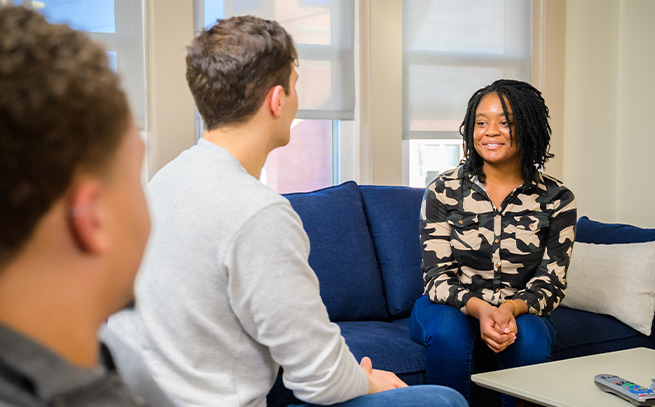 Professional Counseling For Drug And Alcohol Detox
Trying to recover from substance use disorders is stressful. Sunrise Detox offers voluntary counseling that goes hand in hand with our medical detox services by East Cobb. This counseling consists of:
Individual therapy
Group therapy
Family Therapy
Peer support sessions
Experienced counselors direct all discussions. If you attend, you'll look into the origins of addiction and how to live without addictive substances. You may also find others seeking recovery from addiction and hear their perspective.
Comforting Accommodations For Alcohol And Drug Detox Near East Cobb
You need a good deal of quiet time in detox. We outfitted the Sunrise Detox facility with your comfort as a leading focus. Over the course of your treatment, you'll occupy an up-to-date, fully furnished bedroom and attached bath with a maximum of one roommate. This is an ideal setting for you to take a nap or watch television. There is also the option of private rooms by special request. Chef-made meals are served in our family-style dining room, and you are able to grab a beverage or snack any time, day or night. We also have areas for entertainment if you're up for getting out. Try one of our games or watch TV in the patient sitting room. Take in some fresh air on the outside patio. And we encourage you to make a few new friends when socializing with others in our care.
Sunrise Detox Is Your First Step On Our Continuum Of Care
When you're set to take the initial step toward sobriety, Sunrise Detox Duluth is here to guide you. For a great number of folks, our inpatient detox services near East Cobb are the opening of their path to recovery. We allow you to detox from drugs or alcohol as carefully and pain-free as possible. Our authorized clinicians supply 24/7 care to maintain your comfort and create an aftercare strategy with you and your family prior to your departure. Our goal is to allow you to detox effectively and have you prepared for ongoing treatment to assist you along your journey to recovery.
Family Support And Counseling During Detox
We realize a loved one's addiction has an adverse influence on the entire family, and the strain of recovery also touches all involved. Sunrise Detox provides alcohol and drug detox services by East Cobb for both individuals and families. We seek to inform and guide families by helping them:
Locate a skilled interventionist
Develop an understanding of substance use and affiliated disorders
Manage the hardships of having a loved one in recovery
Understand how to support a loved one in treatment
Design aftercare plans for their relative
Reach Out To Us About Safe Alcohol And Drug Detox Near East Cobb Today
Sunrise Detox Duluth is ready to offer you safe detox services. Call 470-327-8336 or complete the following form for immediate assistance. We reply 24/7, all year long. Help is available now.