470-327-8336
Fentanyl Detox Near Duluth
Fentanyl is a dangerous drug not just because of its addictive properties but also due to the fact that it is often combined with other street drugs. If you are struggling with addiction to fentanyl, you need help immediately. The initial phase of recovery is through a medically supervised detox to clean your body of the drug.
Sunrise Detox Duluth gives you proper support to gradually wean you off fentanyl while minimizing withdrawal symptoms. Your life is important. Don't put it in danger by continuing to use or attempting to quit on your own. Rather, reach out to 470-327-8336 and make the first move toward recovery.
How Do You Know If You Need Fentanyl Detox Near Duluth?
Initially developed as a legal anesthetic, fentanyl is often misused, made illegally, and dangerously cut with other drugs such as cocaine and heroin. In a similar fashion as other opioid pain relievers, the feelings of pleasure it creates makes it extremely habit-forming. You may be addicted if you have any of the following:
● Withdrawal symptoms appear when not taking fentanyl
● Constant impulses to keep using fentanyl
● Social withdrawal or a shift in social circles
● Acquiring and consuming the substance becomes more essential than fulfilling daily responsibilities
● Severe mood swings and lethargy
● Finding that you need more of the substance to attain the feelings of euphoria
Every individual's experience with fentanyl addiction will be unique. What it boils down to is you need to seek help. The potency of this drug and the seriousness of withdrawal make halting use alone very unsafe. Don't put yourself at risk. Consult with the detox specialists at Sunrise Detox Duluth.
What You Can Anticipate From Fentanyl Detox At Sunrise Detox Duluth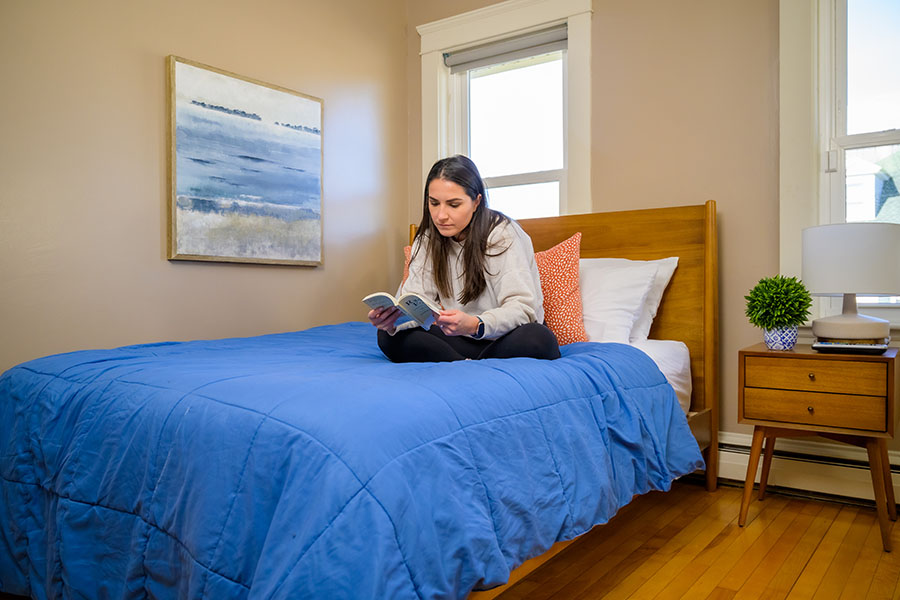 Sunrise gives you the chance to progress through detox with dignity and respect in an unbiased environment. We are committed to what we do and believe in a personalized approach to drug and alcohol care. This starts with an assessment that looks at your level of fentanyl usage, medical history, physical status, and if you are taking other drugs. At this point we can customize a treatment plan.
In addition to an individualized plan, we'll give you a nicely furnished room to relax in and bolster your strength with healthy meals and snacks. Keeping you comfortable is critical, and a big part of this is managing withdrawal through medication-assisted treatment and other means. We are skilled in managing all types of withdrawal symptoms, such as:
● Bone or muscle aches and pain
● Nausea and vomiting
● Diarrhea
● Restlessness and insomnia
● Cravings
● Elevated heart rate and blood pressure
● Mood fluctuations
● Anxiety
● Depression
As you progress through detox, we'll urge you to participate in individual and group therapy. This is helpful in coping with the triggers and trauma of your fentanyl use. Then we'll help prepare you for the ensuing step of rehab.
How Long Does Fentanyl Detox Take?
Because we believe in a personalized approach, the length of time you stay with us may vary. Generally speaking, people are able to finish fentanyl detox near Duluth within seven days, although prolonged plans of treatment are possible. The duration of your stay may be influenced by:
● The level of your fentanyl usage
● Addictions to alcohol or other drugs
● Your mental and physical health
● How you respond to treatment
We must make sure you are in a stable medical condition and prepared for the next steps of treatment. Taking that into consideration, we put an emphasis on aftercare planning, which provides a detailed roadmap to your recovery.
How Does Sunrise Protect Me Throughout Fentanyl Detox Near Duluth?
Taking the initiative and starting your fentanyl detox near Duluth is a big step toward keeping you safe from this potentially lethal opioid. Once you arrive, you'll be kept safe by the supplementary safety measures we have in place, including:
● 24/7 care from licensed medical professionals
● A structured setting far from external influences that trigger fentanyl use
● Personalized plans of treatment to accommodate your unique circumstances
● Aftercare planning to give you a clear guideline of the phases of your recovery
● Strict patient privacy protocols to keep your private information and treatment details protected
Our medical professionals will also make certain you don't develop a secondary addiction to medication used in your care. We generally use Suboxone during opioid detox as it is effective and not as habit-forming as other choices. To maintain safety when providing this medication, we follow these guidelines:
● Delay using Suboxone in the opening stages of care to prevent precipitated withdrawal
● Administer a preliminary dose and monitor your response
● Alter the dose if required or utilize additional treatment methods
● Carefully taper you off Suboxone
Get On The Road To Recovery With Fentanyl Detox In Duluth
Don't let a fentanyl addiction destroy your life. Discover the support you're in need of at our fentanyl detox in Duluth. We'll keep you protected, address your withdrawal, and get you started on a path to lasting sobriety. Contact 470-327-8336 or use the following form to begin your recovery. We are here for you 24/7, all year long.