470-327-8336
When you need treatment for a drug or alcohol addiction by Rome, GA, Sunrise Detox Center is standing by to lend a hand. We provide a safe location to detox under professional medical direction. You'll enjoy a cozy room in our residential facility and 24-hour care from knowledgeable clinicians who use established treatments to mitigate withdrawal symptoms. And we customize your treatment plan to your precise needs to provide the best start for your substance use recovery.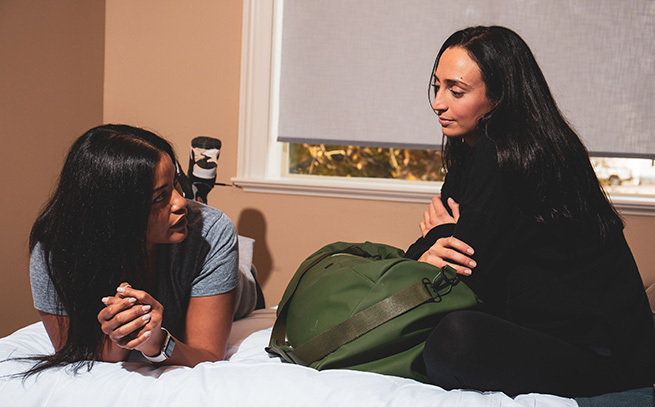 Drug And Alcohol Detox Services By Rome, GA Customized For You
Sunrise Detoxknows you have a greater chance of success when we tailor our drug and alcohol detox to your unique needs. Once we've completed a thorough medical evaluation, we'll provide a care plan for our clinicians to follow, emphasizing your safety during detox. They provide proven treatments while monitoring your vital signs and mitigating any withdrawal symptoms.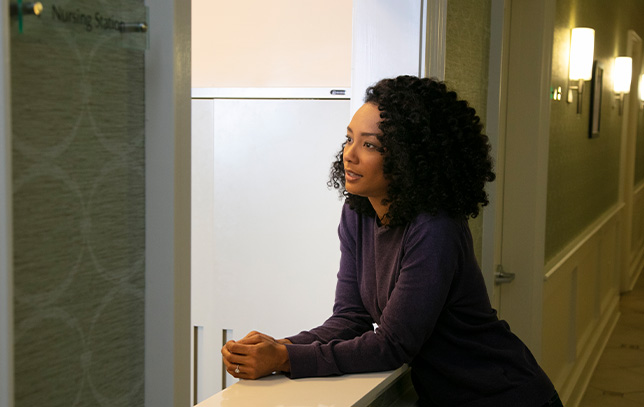 Alcohol Detox
Detox is normally the first step toward overcoming alcohol addiction. Sunrise's inpatient alcohol detox by Rome is designed for safety while reducing your distress. Well-trained nurses monitor you regularly and follow established protocols to taper you off alcohol safely. Our cautious, controlled will set you up for your next phase of recovery.
Drug Detox
Drug detox expels unwanted substances out of your body and starts you on road to recovery. The caring team members at Sunrise are dedicated to providing custom-tailored drug detox services near Rome. They follow your medical history and how you respond to treatment so you can harmlessly but productively taper you off substances while keeping you as comfortable as possible.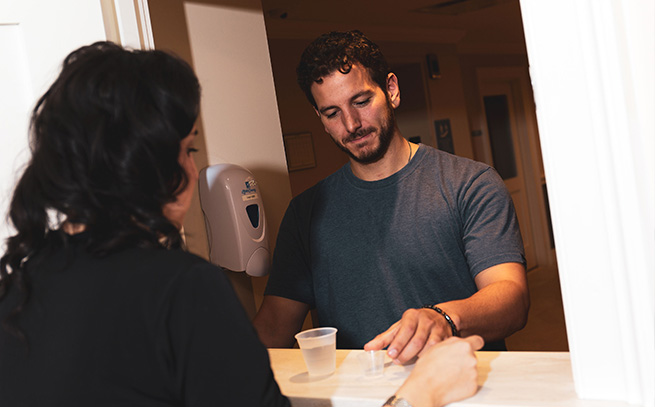 Expertly Directed Medical Detox Near Rome
Attempting to detox with no medical supervision greatly increases your odds of painful complications and may even be lethal. The staff at Sunrise Detox Center will oversee your alcohol or drug detox by Rome, GA. We can treat you during detox from addictive substances such as:
Alcohol
Opioids
Herion
Cocaine
Amphetamines
Benzodiazepines
Designer drugs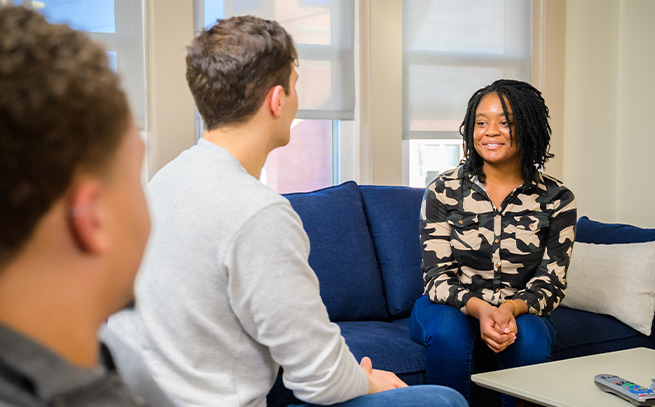 Substance Use Detox Therapies
Although we excel at medical detox, we also have counseling services so you can find the causes for addiction and begin using healthier coping skills. Once you feel healthy enough, you're encouraged to work with our mental health therapists in:
Individual therapy
Group therapy
Family Therapy
Peer support meetings
A Comfortable Place For Inpatient Alcohol And Drug Detox By Rome
Alcohol and drug detox will go smoother when you have plenty of time to relax and rest. Our detox facility is here to make you comfortable, so you can focus on your recovery. We use semi-private bedrooms with only one occupant. Every room is fully-furnished and has a bathroom and television. Your meals are cooked by a chef and served in our community dining room. Snacks and drinks like juices, water, coffee, and tea are there any time of day or night. Private rooms might be available upon special request. After you have rested, you can take in some light recreation as well as watch a show, play video games in our community lounge, hang out on the outside sitting area, or socialize with other guests.
Sunrise Detox Is Your First Step On Our Continuum Of Care
When you're set to take the initial step toward sobriety, Sunrise Detox is here to guide you. For a great number of folks, our inpatient detox services near Rome are the opening of their path to recovery. We allow you to detox from drugs or alcohol as carefully and pain-free as possible. Our authorized clinicians supply 24/7 care to maintain your comfort and create an aftercare strategy with you and your family prior to your departure. Our goal is to allow you to detox effectively and have you prepared for ongoing treatment to assist you along your journey to recovery.
Resources For Families With A Loved One In Detox
Sunrise understands how substance use affects families and that those problems don't go away simply because someone begins detox. Our alcohol and drug services near Rome include support and education for families. We help families:
Consult with an expert interventionist
Learn best practices to support a family member recovering from addiction
Design aftercare plans to follow detox
Learn about addiction and possible co-occurring disorders
Cope with the stress from having a loved one going through detox
Get Expert Alcohol And Drug Detox Near Rome Now
Don't do detoxification alone. Sunrise Detox Duluth can help you right now. Call 470-327-8336 or complete the form below to get help right away. An admission rep will reply right away, 24/7.