470-327-8336
Sunrise Detox Costs Near Duluth
At Sunrise Detox, we attempt to make our detox treatment as economical as possible while still providing you quality, individualized care. We encourage you to continue reading to get more information on Sunrise Detox costs in Duluth and how we work with your insurance company to get as much of your stay covered as possible. If you can't find the answers to your costs and insurance questions, call us at 470-327-8336 anytime. We are always available to guide you.
How Much Does Detox Cost Near Duluth?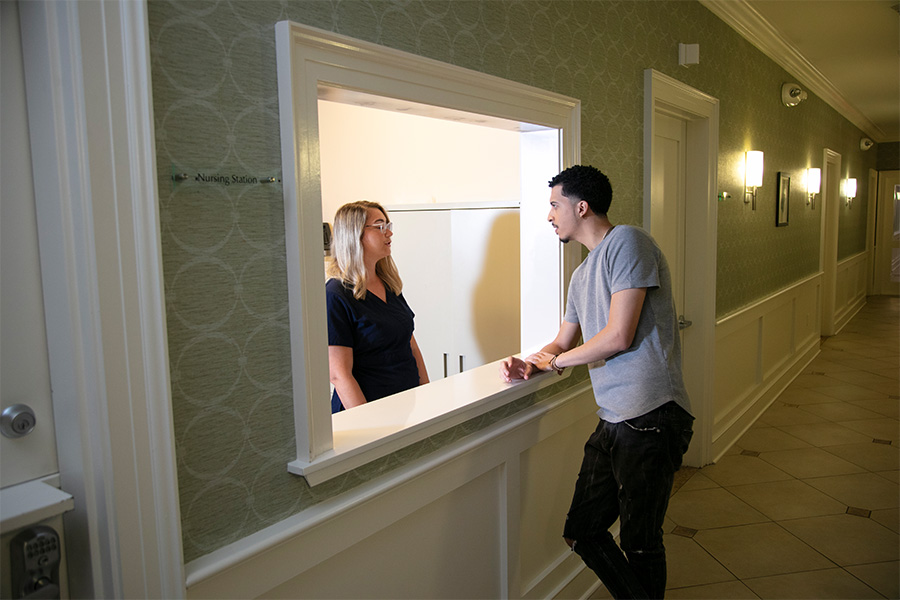 Several factors will impact your final Sunrise Detox costs in Duluth:
What kind of care and medication you are provided throughout detox
If you have insurance or not
What your insurance policy will cover
In the case of self-pay, how long you stay with us
When you call us about enrolling in our program, our skilled personnel will ask for your medical insurance information and clarify how we will determine the cost of your detox. After learning more about your insurance policy, we will give you an assessment of how much our detox care will cost you. Then we will advise you of further costs as your treatment progresses. We are always pleased to attend to any questions about your charges and talk through payment options.
Is My Detox Covered By Insurance In Duluth?
Sunrise Detox Duluth accepts most commercial insurance coverages. We currently are not able to accommodate Medicaid. Please dial 470-327-8336 to discuss Medicare options.
Your insurance policy will dictate if you will have to pay anything after insurance has been applied. Our knowledgeable staff is familiar with all kinds of policies and will willingly work with your insurance representative to get as much coverage as possible. We'll do all we can to make certain you obtain the maximum benefits of your policy. We'll even help with the forms for programs like short-term disability and FMLA. Once all your benefits are applied, we'll clearly communicate any remaining charges that still need to be paid.
If your insurer doesn't cover your Sunrise Detox costs in Duluth, we will assist you in selecting an affordable option for self-pay. You deserve the best substance use care, and we are pleased to work with you to make that happen.
Insurance Companies We Work With
Our goal to help as many patients, families, and areas as we can. This entails working with many different health insurance providers. Below are some of the major in-network providers we work with. Reach out to us at 470-327-8336 today to find out if we take your specific insurance policy.
Can I Get Help From Sunrise Detox Duluth If I'm Not Insured?
Being without insurance shouldn't prevent you from getting first-rate substance use care. You are still encouraged to contact our facility if you have limited coverage or none at all. If that's your case, we'll inform you of our up-to-date self-pay rate and explore your payment possibilities.
Even if our options aren't right for you, we still wish for you to detox safely. We'll help you locate another treatment center that fits your needs more appropriately. Your welfare is our chief concern.
Take The First Step Toward Recovery Today
If you or a person you care about needs to start detox for drug or alcohol addiction, dial 470-327-8336 or fill out the form below now. One of our representatives will respond promptly and assist you. We take calls 24 hours a day, 365 days a year. We are standing by for you now.